Since the dawn of time technology has ruled our lives, we have grown up in a generation where technology continues to become more advanced and we've become accustomed to relying on it in order to make our lives easier and more enjoyable. We have an addiction to technology and whether or not we want to believe it, it's almost impossible to go 24 hours without our cell phones or computes. We worry about running out of battery power, missing text messages, social media notifications and important emails from others.
This isn't a lifestyle choice you want to make, you are letting your life pass you by as you sit there glued to your phones. Here are 7 reasons to keep away from your phone NOW and if this isn't enough to convince you then nothing else will:
Phone keep you from connecting with others and one of the best parts about going outdoors and being social is meeting new people, striking up conversations and making new friends. Perhaps you may never end up meeting that person you met at the coffee house again, but regardless, you connected. These days there is very little connecting happening and all we see around are bent heads and phone fiddling.
Decide to at least make 1 new friend a day! And no, I don't mean on Facebook/Twitter/Pintrest/Instagram and God only knows what else but what I do mean is connect with an actual living, breathing, emotion feeling human being! This could be at a supermarket, coffee shop, library or on the moon … anywhere is fine, just get out there!
Picture credit: http://goo.gl/QLcl70
Laptops and phones are addictive as hell and it has become so much easier to carry them you wherever you go. People nowadays even take them to bed and quite often their phone/comp screens are the last thing they see before going to sleep and the first thing they look at when waking up. It's clear: the more comfortable technology is to carry around, the more you fiddle with it and why not? They have everything we need in the palm of our hand: the news to read when we wake up, updated weather reports, music, books that we can read for our classes, movies and television shows we can catch up on, social media accounts, games and the list could just go on. There are apps for everything out there and more being invented every single day, this addiction is only going to get worse!
Decide to disconnect. Keep your phone away from when turning in at night, instead maybe try reading a book/writing a diary/doodling in a sketchpad/writing lyrics to a new song/maybe keep a journal/play board games with family/listen to some music and dance around.  If it doesn't have a screen attached to it, you are allowed to use it.
Picture Credit: http://goo.gl/7jHa9k
Phones actually keep people from seeing or sensing danger. I'm not sure if everyone heard this but in October in San Francisco, a disturbed gunman on a bus crowded with commuters pulled out a gun, pointed it a few times, scratched his nose with it in his hand. The fellow passengers, engrossed in their smart phones, didn't notice. Until he pulled the trigger and 

randomly murdered a 20-year-old student

 who had the misfortune to be sitting nearby. This is just one example, people obsessed with their phones walk into traffic while instagramming and even end up taking selfies while driving! The sheer number of accidents caused by phones is ridiculous to even hear.
Decide to keep your phone away from at least while you are on the road! Focus on what's in front of you and if not for yourself then at least keep everyone else safe, you have no right to play with the lives of others. NO RIGHT! People have had their families torn apart and have been crippled or paralyzed because of one person's ignorance and stubbornness to not get their nose out of their wretched smartphone.
Phones keep you from seeing and experiencing the world around you. This isn't a cheesy line but it's beautiful out there and you are missing everything by being stuck in a fantasy world. I was recently in Spain for holidays and it was phenomenal to see such a healthy lifestyle that people lived in Barcelona & Madrid. When riding the bus, its liberating to not be distracted and just look out the window to see fluffy dogs, women in beautiful dresses, detailed architecture, bustling cafes and shopping streets, vendors selling all sorts of paintings and handicrafts. There is so much to see every day, and it brings a smile to your face and fills you with joy to just see the beauty of things around you, which you will seldom feel when looking at some screen.
Decide to spend at least one day exploring the city in which you live, go to baazars, catch a play, volunteer at a center, maybe just go for lunch with friends, take a ride on a bus, maybe catch a ferry/dhow, feed the birds at the park, go for a run by the beach … better yet, make me proud and do more than 1 of these things this weekend.
Picture Credit: http://goo.gl/wjyI4O
Phones make people act less human to each other and ironically you might expect that the widespread availability of mobile phones would boost interpersonal connections, by allowing us to stay in touch constantly and relating to each other! We develop empathy by watching the effect our words and actions have on other people and in the online world; people can be terribly cruel to each other without having to see the people they hurt. With a few clicks, they can spread terrible words to hundreds and even millions of people.
Decide to not be cruel to people online. You can definitely make your opinion heard but do not make racial, personal and insensitive comments online just because you can hide behind a dummy screen name and not be worried about ever facing the implications of your words. Spread ideas, knowledge, experience and intelligence, we need more of that online!
Prolonged use of phones and technology has health implications and are manifesting themselves not just physically but mentally as well. People are walking slower by being lost in conversation rather than looking where you're going, attention is shorter and we can always be, mentally, digitally, someplace other than where we are right now.
Decide to limit your phone use to only a couple of hours a day. You don't have be connected 24/7 and believe it or not, you can respond to something a later, nothing is that urgent! Unless of course, it is an emergency! When I like to rejuvenate, I read, take a walk or catch up with friends. I don't get urgent work messages, or time-sensitive requests and I'm away from my phone & computer when I can help it. Sometimes when people hear that, they wrinkle their faces quizzically, and wonder if there is something wrong.  So be it, It can't be expected that I should be on a hotline all the time and more over it shouldn't even be questioned.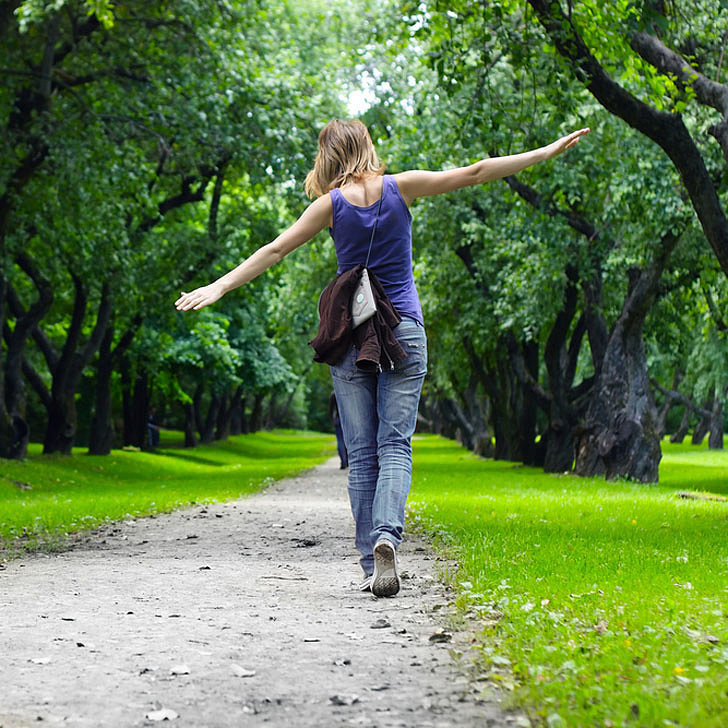 Picture Credit: http://goo.gl/ZxnQWn
Technology compromises relationships and my relationships are my priority! Whether it is spending time with family or friends I want to be there with them. Its disrespectful to pull out your phone and just take a glance, or 'quickly' respond to a msg while they are with you. Most of us are no stranger to this scenario, where we are with a group of friends and we sit down to a meal together, laughing, swapping stories, and catching up on the news – but not necessarily with the people in front of us! When I'm with someone, my time is for them and not anyone else and let's get real I can check my e-mails, tag photos, or take calls later. Unless its an emergency, there is nothing that can't wait.
Decide to adopt this lifestyle too. When you are with your siblings, family, spouse, friends, partner or anyone else, do not answers calls or msgs unless its urgent. They will respect you for it and you will actually feel like you came away from an enjoyable evening. 
Picture Credit: http://goo.gl/1p3SKC
Nothing would make me happier knowing you succeeded in doing some of the challenges above and as always I'd love to hear your feedback, so do take a few minutes and leave me your thoughts on today's post. If you would like your comments to stay private you can always send me a personal message on my FB, which can be reached by clicking www.facebook.com/rendezvouswithv. For daily posts and quality content, I also microblog on Twitter, which can be accessed here: twitter.com/RendezvousWithV.
Until we rendezvous again,